Top quality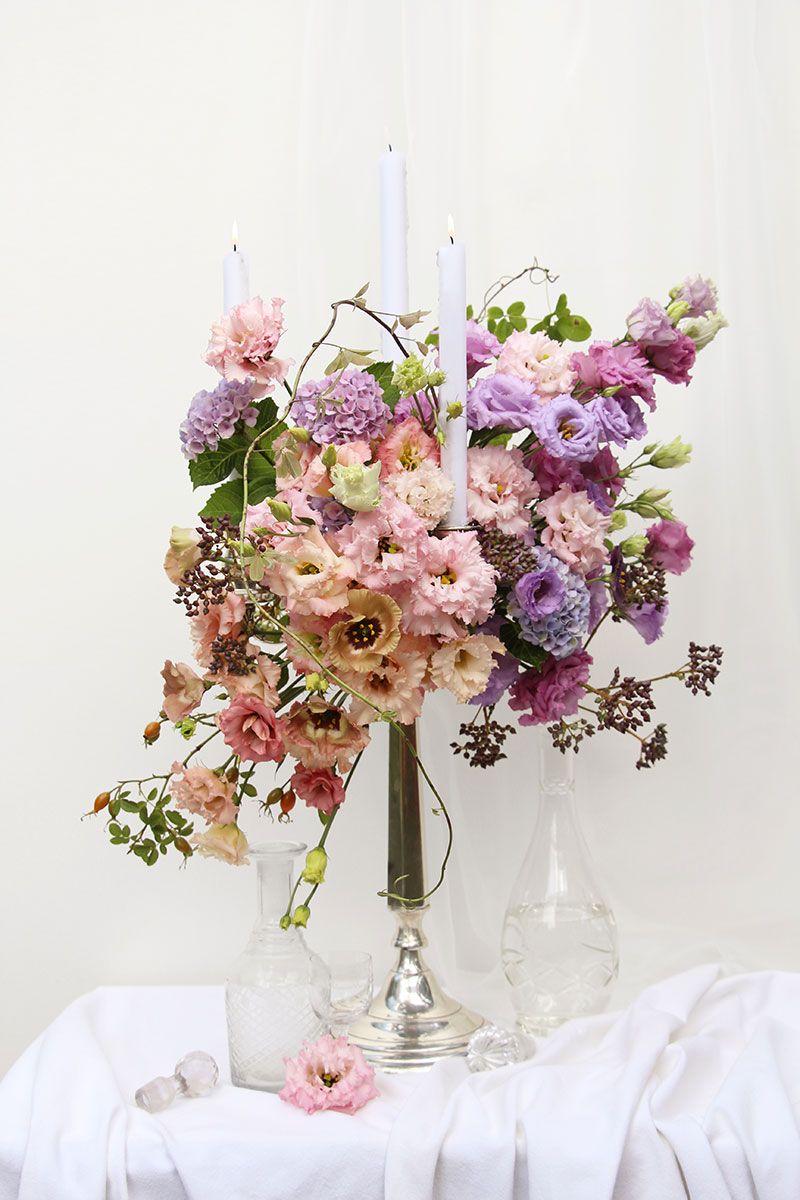 Everything at Montana's is focused on giving Lisianthus an extraordinary, long and splendid vase life. This starts at finding the right varieties. Montana only chooses the strongest varieties Lisianthus, which have strong branches and gorgeous flowers with strong firm petals. To get fuller branching the plants are wider planted, more generously than usually and special light is being used. Moreover: Montana is originally a traditional nursery where the flowers are totally pampered with the best nutrition, lovely sunshine and loads of love and attention.
Enjoy to the fullest
To guarantee the quality as long as possible, the Lisianthus are put in water with extra flowerfood, directly after harvesting. The flowers will be transported the very same day, as fresh as possible, in this flowerfood-water: This way Montana gives their beloved Lisianthus a 'healthy lunch-box' during the trip.
And when you also add flowerfood to the water, the vase-life will be tripled!
Innovative
As mentioned earlier, Montana Lisianthus loves to develop new Lisianthus varieties and thanks to the close co-operation with the different breeders there are already some well known success stories.
Specialties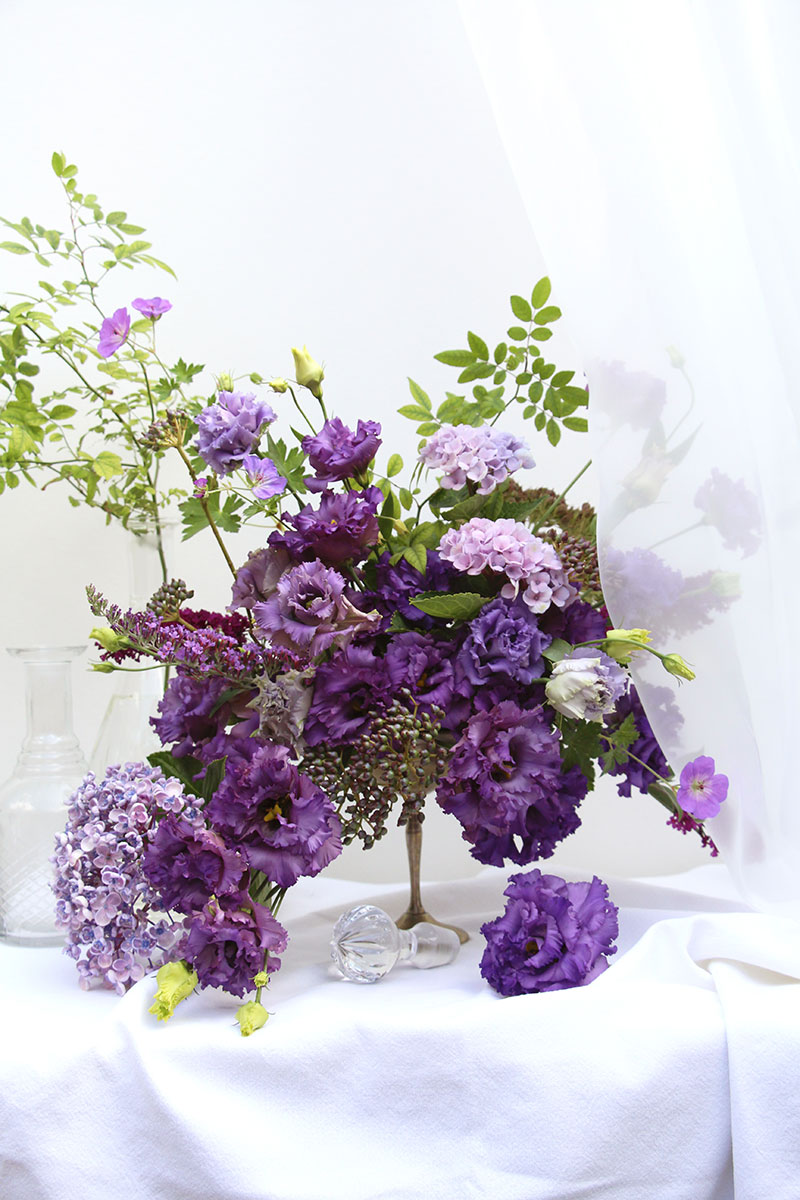 Montana Lisianthus introduces all kind of special new varieties of Lisianthus like,
- The big filled flower Lisianthus:
The magnificent Big Flower Stars of Montana:

Alissa

and her great visual bud- explosions!!
Alissa White, Alissa Yellow, Alissa Green, Alissa Blue, Alissa Light Pink, Alissa Hanoi Pink, Alissa Rosé, Alissa Light Apricot, Alissa Champagne and the super special Alissa Stracciatella: She is really special, looking completely lavender with little soft milka-blue colored spots on her flowerpetals.
Also other brands in Big filledflower lisianthus like the

Celeb

Grape, Celeb Chrystal,

Celebrich

Queen with her beautiful big pink flowers and buds.
The magical

Blue Chateau

, who's color is beige to begin with turning into lavender on your vase.
The extra big elegant

Giant White

, with the fairytale look and feel. Ideal for your wedding-arrangements. And splended vaselife!!
- The special little less big filled flower Lisianthus:
The

Rosanne

in the trendy intense warm colors, filled with rocklike flower petals: Rosanne deep Brown en Rosanne TerraCotta
The

Rosita

Nude Champagne, with the beautiful and romantic soft skin color.
The

Sabrina

Orange, a warm and trendy peach color lisianthus with her special star-shaped buds.
- The single specialties; also known as 'the next generation in single lisianthus' very trendy, very strong!
The

Bohemian

Choco, Bohemian Black Violet and Bohemian Feminine (Light Pink). She is the miracle in Lisianthus because she smells like heaven
The

Falda

White, the lovely lisianthus cups
The

Botanic's

, in Botanic Pink, Blue, White, Lavender Mist and Light Apricot.
Montana won the first price, the 'Dutch Tulip Award' with the Botanic's for best innovation in cutflowers.
Designers love them because their trendy 'look and feel', like 'you picked them out of your own back yard'. These beauties have a lot of 'movement' and gives this special touch to every arrangement.
All super strong and really gorgeous!