---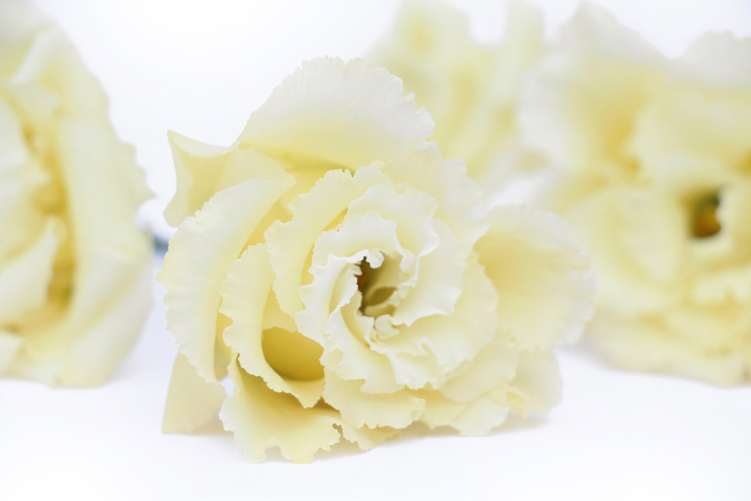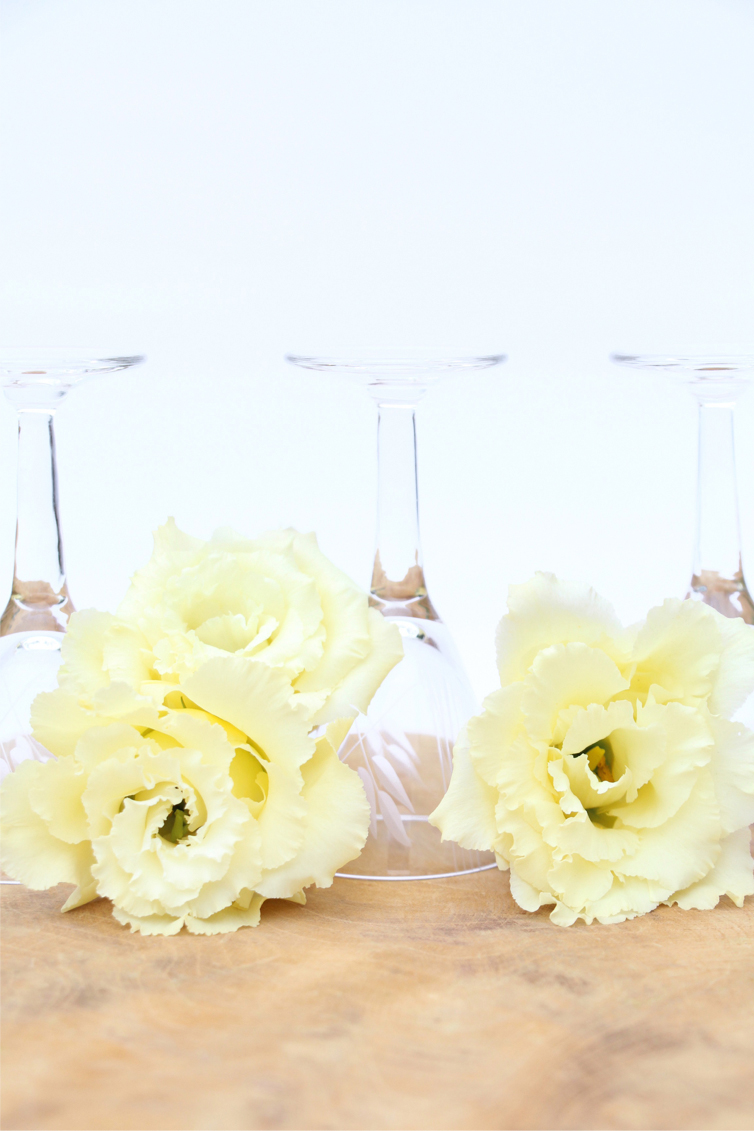 Big elegant flower
Big buds
Soft bright colour
VBN nr. 120954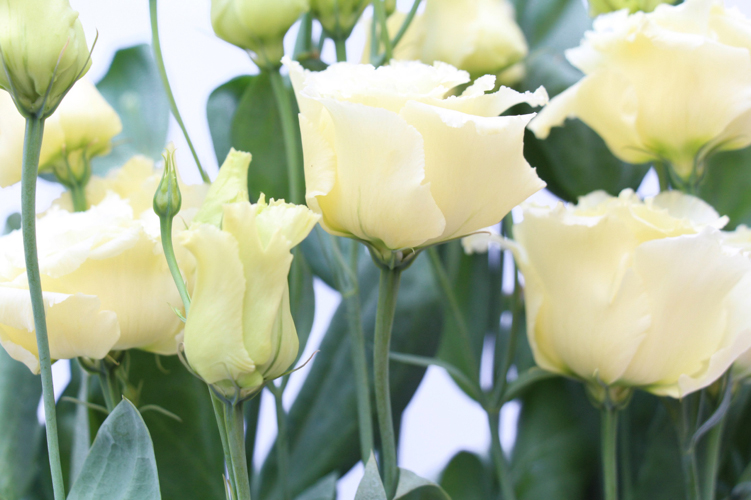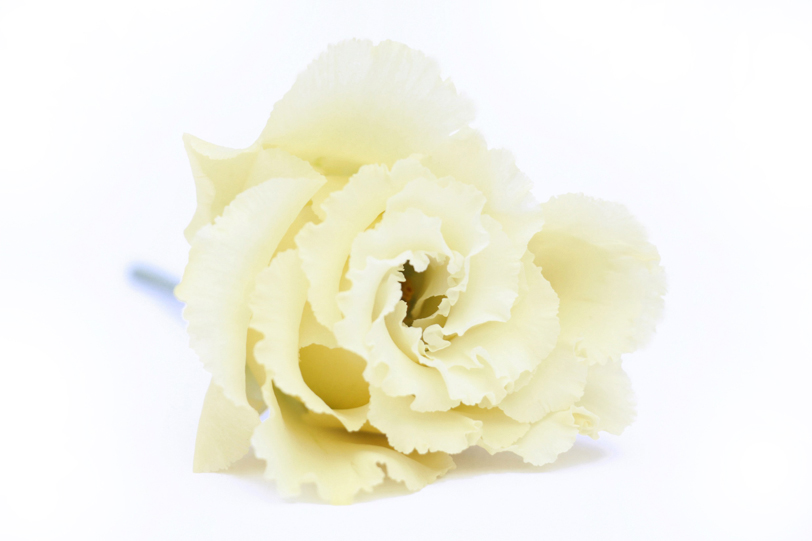 Photos by Dennis Kneepkens
---
Westland, 7 marca 2018: Queen Máxima zwiedza budynek World Horti Center. To centrum jest międzynarodową wizytówką ogrodnictwa szklarniowego. Edukacja, instytucje badawcze, firmy i rząd wspólnie pracują nad innowacjami i zrównoważonym rozwojem. Frank van Holst z MontanaLisianthus opowiada o próbach zrównoważonego rozwoju Lisianthus.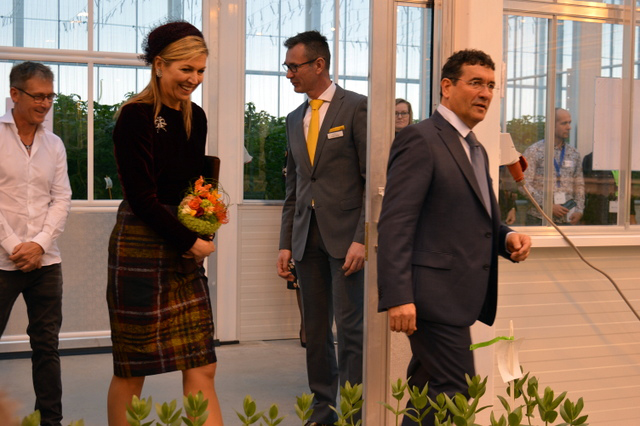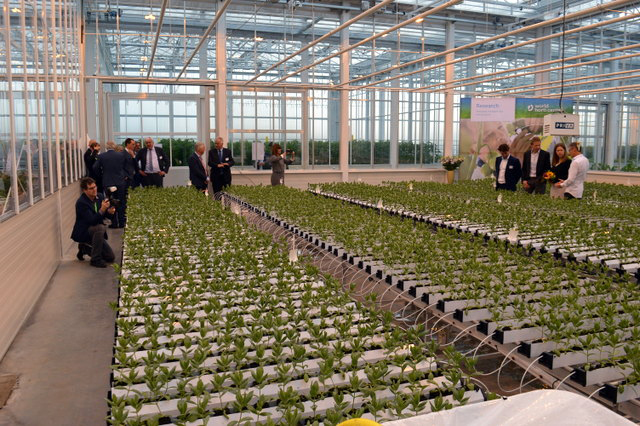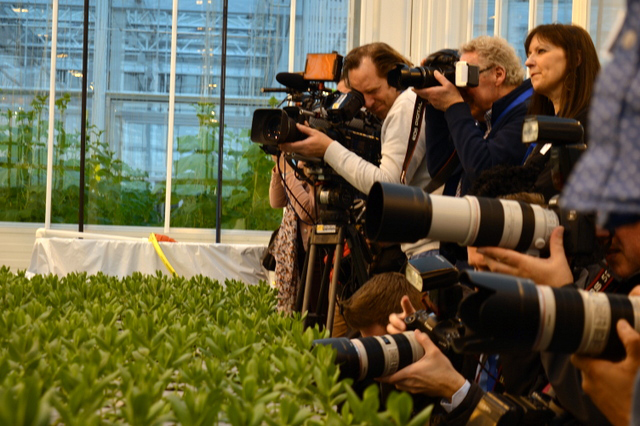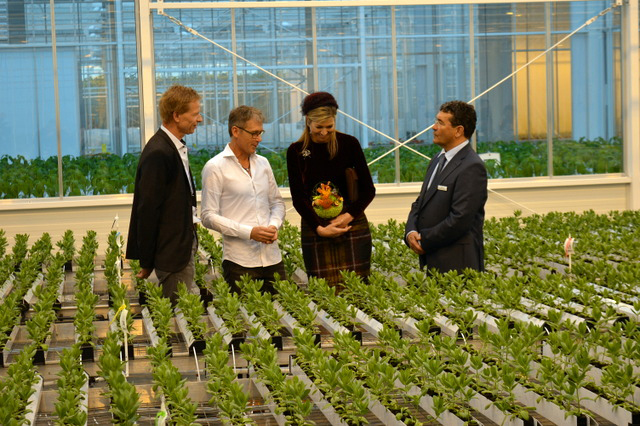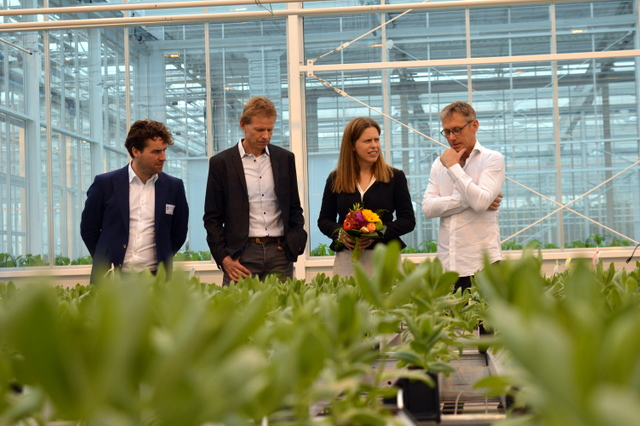 ---
at IPM Essen
Introduction of a new Lisianthus variety with an extraordinary colour pattern
24 January 2018 – The highly promising newcomer 'Corelli Delft Blue' was christened on the stand of plant breeder Takii Seed on the first day of IPM Essen in Germany. This extraordinary Lisianthus variety is being grown by Montana Lisianthus, and is distinguished by the colour palette of its double-flowered, double-fringed flowers and its outstanding vase life. Corelli Delft Blue derives its name from the iconic hand-painted earthenware from Delft. Corelli Delft Blue is exclusively available at FleuraMetz for florists this week, and from week 6 this novelty will be freely available from Montana Lisianthus.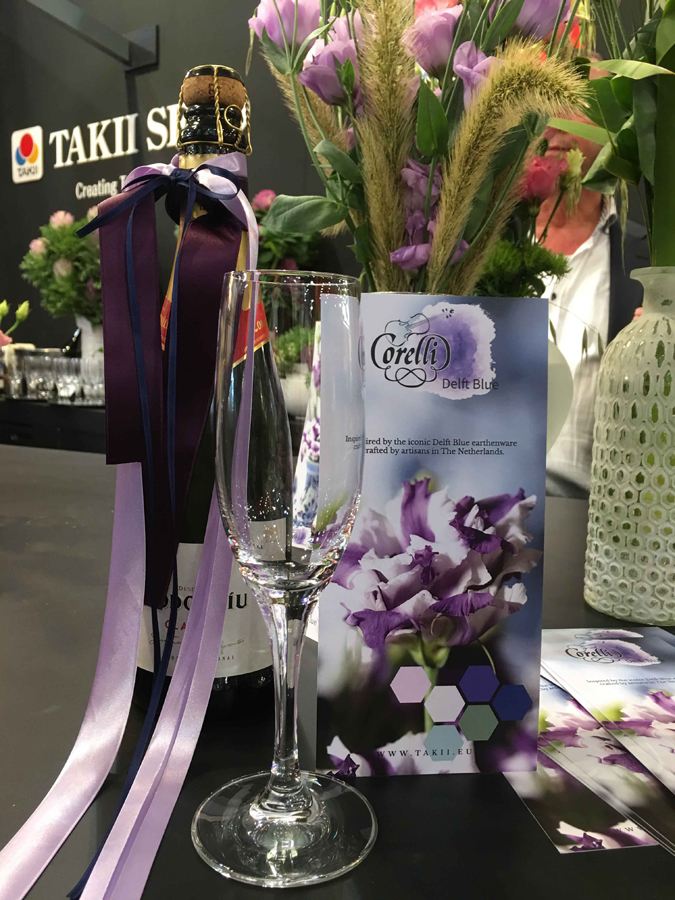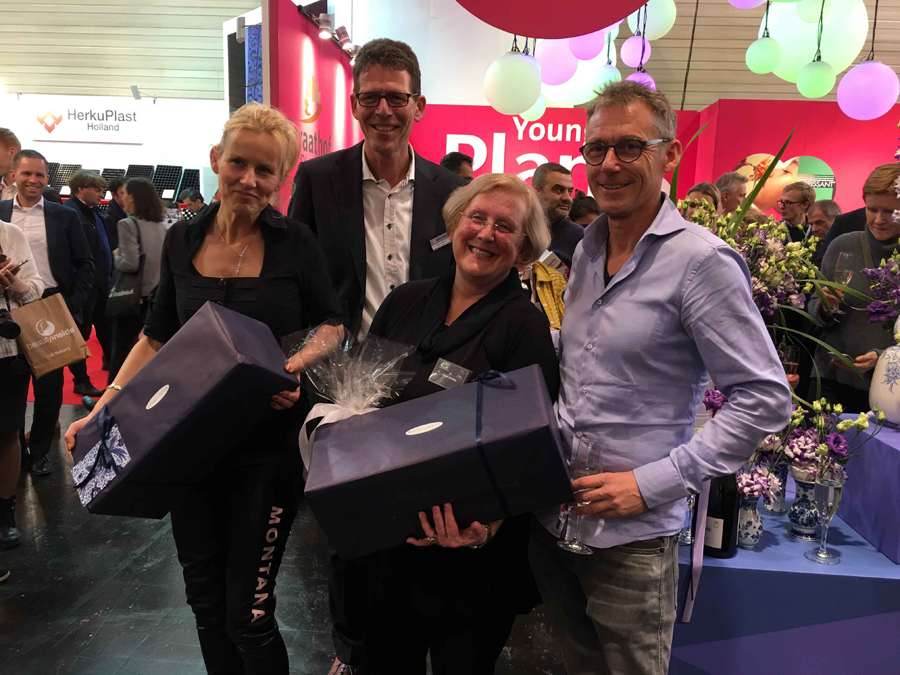 Distinctive colour palette
Just like the hand-finished Delft earthenware, Corelli Delft Blue can also be identified by its harmonious colour palette. Passion, creativity and craftsmanship are the elements that link this Lisianthus to the world-famous earthenware. Each flower is distinctive, according to product and account manager Hendri Veurink from Takii Europe: "Every flower has different markings, as if it's been painted by hand. That makes every flower unique. I would like to highlight that playful character as a remarkable quality of this new product."
Corelli Delft Blue is available exclusively from Frank and Corine van Holst at Montana Lisianthus. They produce the most beautiful Lisianthus with passion, and are proud to be the exclusive growers of Corelli Delft Blue. Corine says: "The possibilities are limitless with Corelli Delft Blue, and you can use them to make adventurous creations. Corelli Delft Blue's extraordinary colour palette enriches our range." Takii Seed is also delighted with the addition to the existing Corelli series, and decided to christen the variety during the first day of IPM Essen. Alison Bradley, managing director of Floral Fundamentals and Fusion Flowers Magazine, was asked by Montana and Takii Seed to christen the elegant Corelli Delft Blue. Following the naming, the invited guests toasted this colourful novelty.
The elegance of the Corelli series
The symphonies of the Italian composer Corelli are the source of inspiration for plant breeder Takii Seed. The Lisianthus varieties in the Corelli series echo the elegance of the Baroque era and are characterised by their graceful and decorative appearance. Florists can create fantastic masterpieces with Corelli.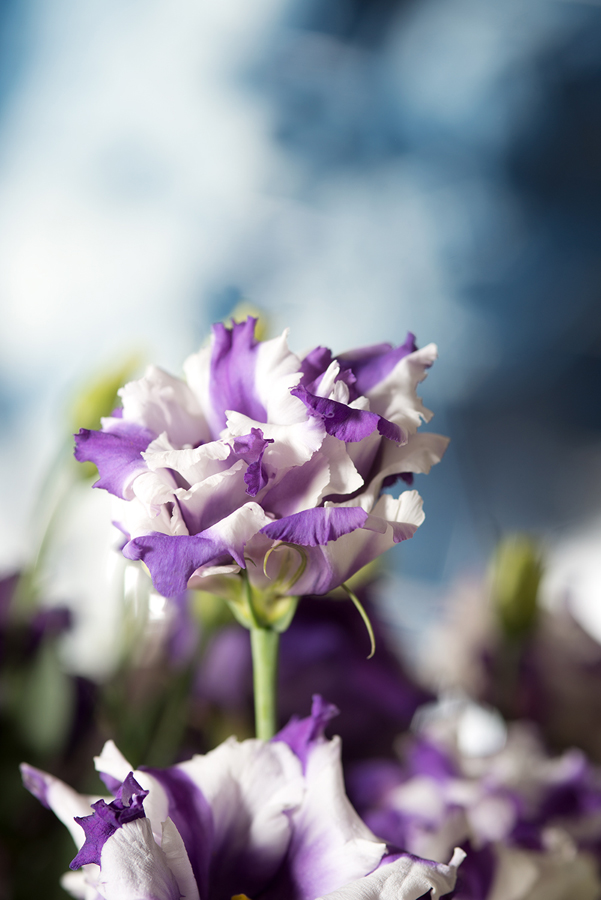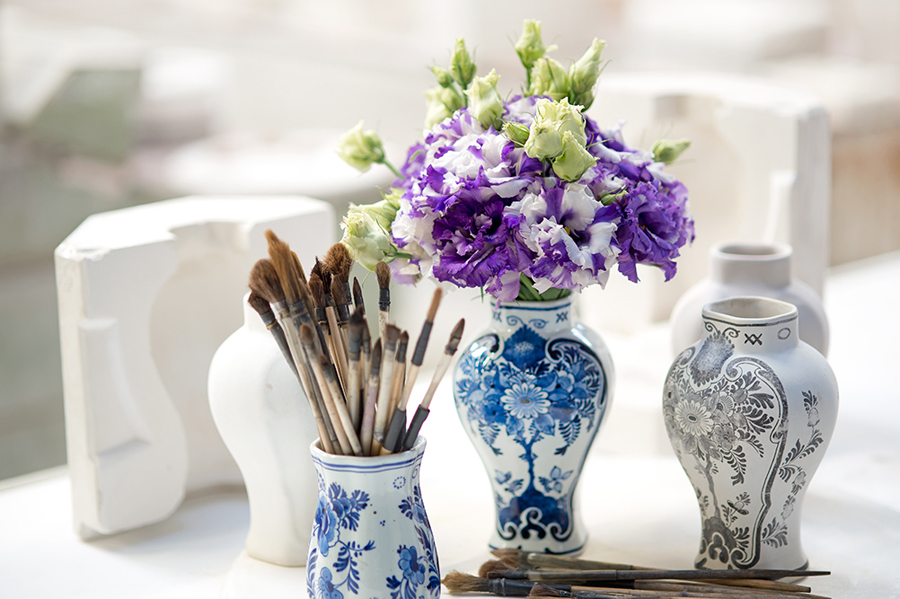 Availability
The first shipments of Corelli Delft Blue will be exclusively available to florists at FleuraMetz over the coming week. From week 6 this new variety will be freely available through Montana Lisianthus' usual channels. To celebrate the launch of Corelli Delft Blue, FleuraMetz is organising a fun competition for florists. They're being challenged to produce a surprising creation using Corelli Delft Blue. The participants with the finest creations will vie for the main prize: a two-day Delft Blue Experience. Original Royal Delft Blue vases and several bunches of Corelli Delft Blue will be awarded to other entrants. This competition is being organised with participation by FleuraMetz, Takii Seed, Montana and Royal Delft.
About Takii Seed
Takii Seed is the brand name for all varieties of flower and vegetable seeds developed for the professional market. Takii Europe B.V. is the European division of Takii & Company. Ltd. from Japan. Takii Europe B.V. is an integrated seed business involved in the breeding, production, processing, sale and marketing of a wide range of flower and vegetable species. The company is the market leader in floriculture with regard to sunflowers, canna and brassica. More information is available at www.takii.eu.
---