All Montana Lisianthus are available every day!
Big-flower Lisianthus: Alissa
With the big buds and her great visual bud- explosions!!
In White, Blue, Pink and Champagne.
Coming up in 2016 Alissa Green

Lisianthus Alissa
White

Lisianthus Alissa
Blue

Lisianthus Alissa
Champagne

Lisianthus Alissa
Green

Lisianthus Alissa
Light Pink

Lisianthus Alissa
Yellow

Lisianthus Alissa
Light Apricot

Lisianthus Alissa
Rosé




Celeb Grape, Celeb Madonna and Celeb Chrystal
| | | |
| --- | --- | --- |
| Lisianthus Celeb Grape | Lisianthus Celeb Madonna | Lisianthus Celeb Chrystal |
Corelli Rose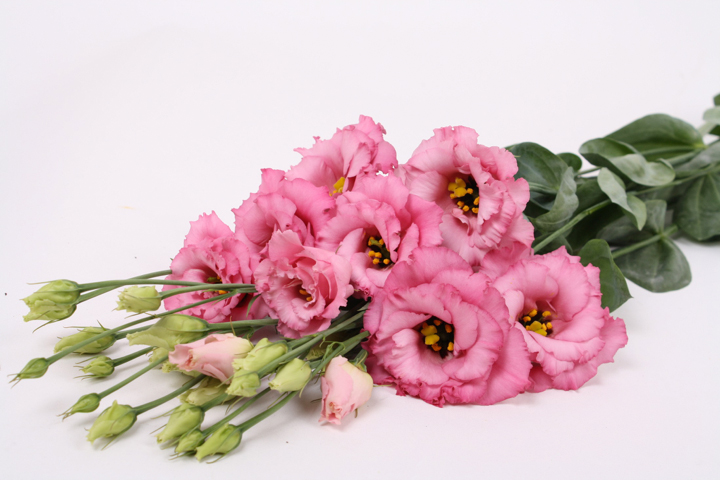 Lisianthus Corelli Rose
Lisianthus Rosita
The beautiful filled Rosita flower in the shape of a rose with decorative buds like beautifully twisted 'tufts of whipped cream', which open up wonderful.

Lisianthus Rosita
White

Lisianthus Rosita
Red

Lisianthus Rosita
Blue
Lisianthus Rosanne
Another primeur in Lisianthus! Lisianthus Rosanne Deep Brown (Bordeaux), Rosanne Green and Rosanne Black Pearl. The Rosanne Deep Brown (a real fashion colour) is now available every day, all year round. This new variety Lisianthus starts a new age: "top of elegance with entire hard petals in particularly intense colors: wine red, apple-green and deep dark purple /black. Incredibly chic!"

Rosanne
Deep Brown

Rosanne
Green

Rosanne
Black Pearl
Lisianthus White Stars
Very special in the 'Montana Collection' where everything is double, filled, bigger and even bigger. There is the White Stars completely the opposite: A beautiful big cloud full of tiny white star-shaped flowers:) Enjoy!!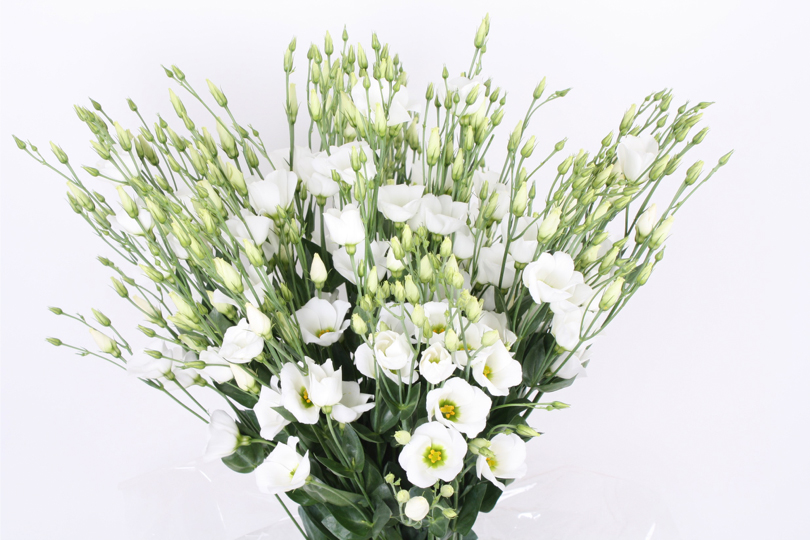 Lisianthus White Stars
Lisianthus Botanic
| | |
| --- | --- |
| Lisianthus Botanic Pink | Lisianthus Botanic Blue |
Lisianthus Bohemian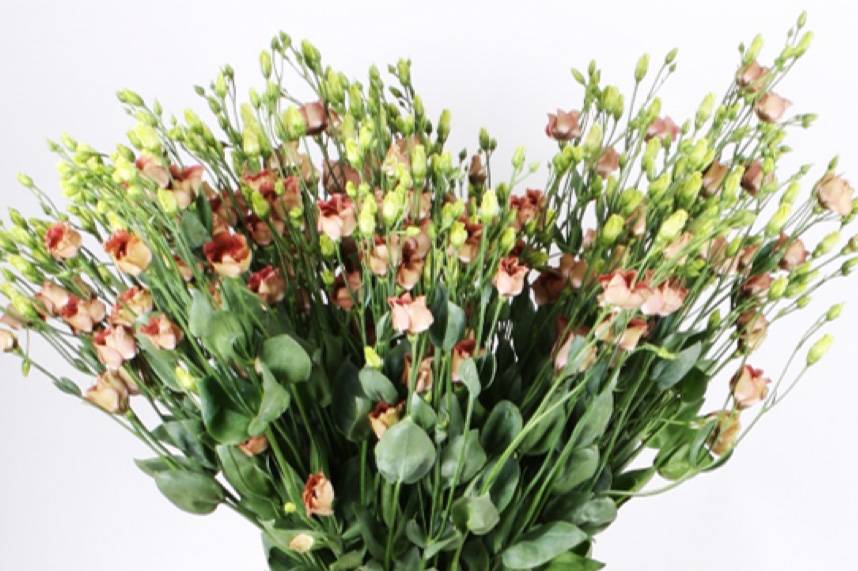 Lisianthus Bohemian Choco
Concept: Mono Lisi
just the flower - 50 flowers in a purple window-box